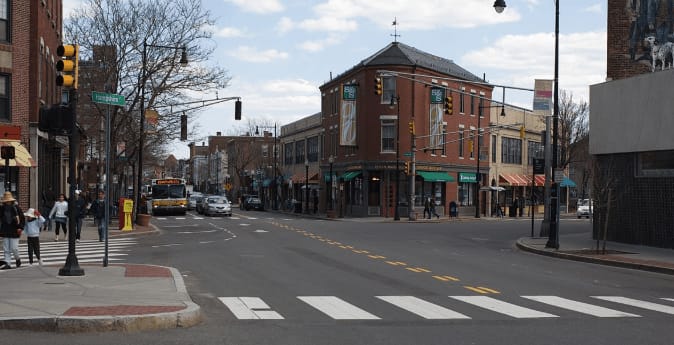 Inman Sq, Cambridge MA
The City of Cambridge is certainly well-known. Home to Harvard University and Massachusetts Institute of Technology, this education and technology hub is also a fun and lively city that has a lot to offer to residents and tourists. Central Square, Kendall Square, and Harvard Square are just a few of Cambridge's main neighborhoods located off the Red Line.
Inman Square is one of the most unique neighborhoods in Cambridge. Bordering Somerville, this neighborhood is just a few minutes from Union Square and ten minutes from Harvard Square.
With its low-key atmosphere, this neighborhood offers plenty of things to do and has the best of both worlds. There are plenty of restaurants to choose from — Olé, Wit's End, and Puritan & Company are some of our favorites — while still being close the hustle and bustle of other Cambridge neighborhoods. Located on the MBTA bus route, Inman Square also has access to the Greater Boston Area. And for fitness folks, Inman Square has The Cambridge YMCA, Boston Sports Club, and Art & Soul Yoga nearby!
Inman Square is by far one of Cambridge's most underappreciated areas, but if you're looking for a new place in the Greater Boston Area, you might want to consider moving there. MerGo Manages 4 buildings in the square and we are expecting to have more rental units available. Give us a ring for more info!