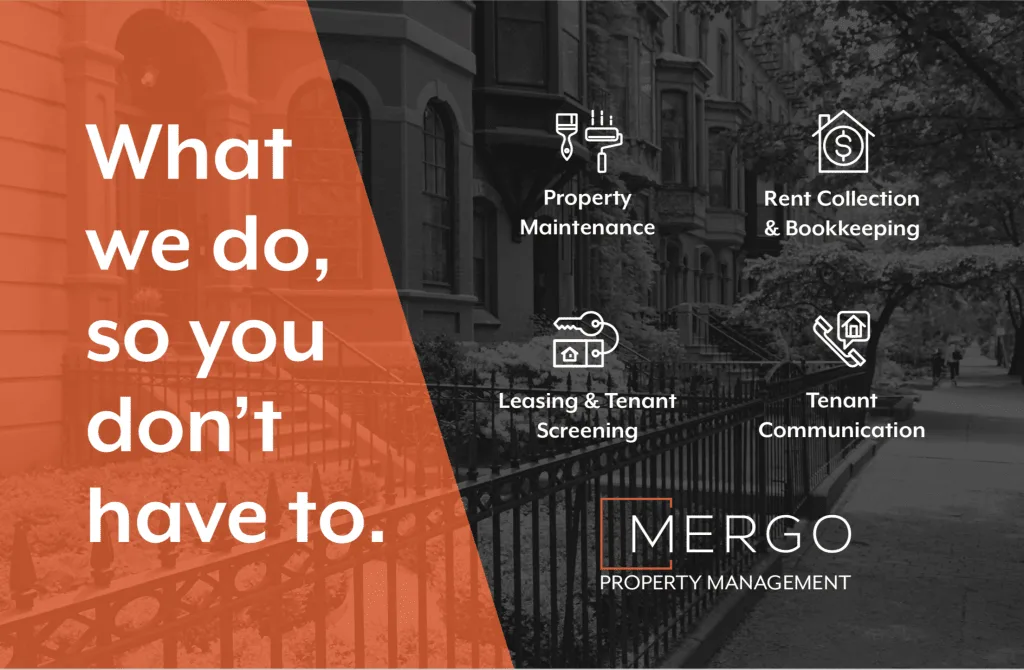 The MerGo Experience
The Boston-based property management company, MerGo, is changing the status quo by focusing on customer service and saving you money. Currently, property management is not seen as a customer service business. This is not the way it needs to be!
Look to MerGo Property Management if you aren't happy with your current property manager and want to be treated as a customer. We have efficient systems and a top-notch maintenance team. MerGo provides excellent service at a great price — we provide full-time property management services for only 5% of monthly rent!
Great tenant services
We treat your tenants well and efficiently field all maintenance requests through our online portal, which ensures no request goes unseen. Our team of preferred vendors and service providers are best in class. Oh, and we never upcharge on maintenance calls. (Ever!) Unlike other managers who upcharge on everything, we charge one flat rate and save you tons of money by not up-charging any service or nickel-and-diming you with additional fees and add-ons.
Full transparency
MerGo gives all property owners full access to their monthly expenses and income. We don't upcharge on any maintenance service — with account access, you see exactly what each service is costing you. We also direct deposit rent into your account each month, so you don't have to lift a finger.
Interested? Give us a ring to see if MerGo is the right fit for your investment property!